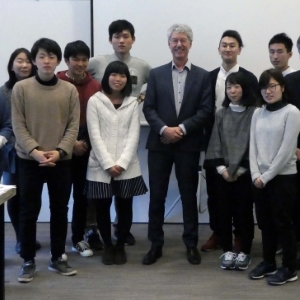 Core reflection and 'reflective teaching' are rising in Japan, based strongly on the work of Fred Korthagen. One such example is his book Linking practice and theory, which has been translated into Japanese.
On february 19, 2018 a group of teachers and students came to Utrecht for a workshop on core-reflection by Fred.
One of the forerunners of this development in Japan is Eriko Yamabe, teacher at the University of Tokyo.